Pyongyang University of Science and Technology (PUST)
Introduction
PUST opened in 2010 and is the first privately run, foreign university in North Korea. PUST hopes to educate new generations of North Korean students from a comprehensive global perspective that will help them build their country and advance it towards economic development. This mission is pursued in a setting that reinforces respect and care for others. The university offers both undergraduate and graduate programs to DPRK students in a fully English speaking environment.
The goals of PUST are:
To educate students to develop infrastructure within North Korea
PUST's curricula promote peace and prosperity and offer a range of applied majors pertinent to real life in North Korea. At the completion of their studies, students are supplied with a global perspective that reaches across disciplines to build their country. Students are also taught advanced theories comparable to those taught in other university settings today.
To reinforce the value of personal character
From an early age, North Korean students are instilled with a strong value of respect for others. PUST builds upon that value by nurturing the "why" of truth, respect, and integrity. Professors are a critical component to this part of students' experience, as role modeling most often occurs outside classroom time.
To encourage participation that raises standards of living across the globe
PUST graduates are equipped with building blocks for transformative work within the country. They are also given tools to engage in shared international efforts, drawing from their exposure to cross-cultural ideas and interactions with foreign professors.
PUST's History
2001:

The Ministry of Education of the Democratic People's Republic of Korea (DPRK) authorizes establishment of a private university similar to YUST
2008:

Phase 1 construction of PUST buildings is completed
2009:

The Northeast Asia Foundation for Education and Culture (NAFEC), a South Korean nonprofit organization, establishes the site as Pyongyang University of Science and Technology (PUST)
2010:

PUST admits its first class
2014:

PUST holds its first commencement
If you would like to support PUST, please click here.
PUST'S WEBSITE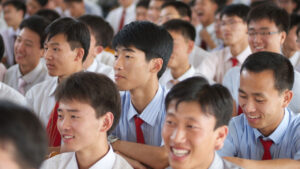 Educational Objectives
Provide the student body with exceptional faculty
Form an industrial network of foreign firms operating in North Korea to give students seeking practical knowledge hands-on experience
Educate new generations of North Korean students who seek to advance their country toward economic development
Cultivate engineering and business professionals conversant in foreign languages
Train a workforce that meets the expectations of progressive global industries
Produce specialists who adeptly shift between theory and practical application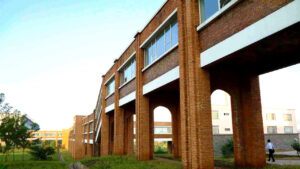 Academic Programs
Division of Arts and Sciences (DAS)
Schools of:
Electrical and Computer Engineering (ECE)
International Finance and Management (IFM)
Agriculture and Life Sciences (ALS)
Foreign Languages (FLS)
Division of Medical Sciences (DMS)
Schools of:
Medicine
Dentistry
Public Health
Nursing
Pharmacy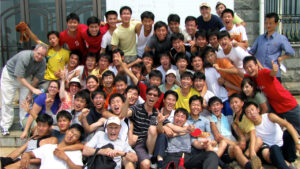 Students and Faculty
In the spring of 2017, PUST's student body grew to nearly 600 students (500 undergraduates, 86 graduates). At the completion of the semester, 101 undergraduates and 19 graduate students received their degrees at commencement.
Approximately 92 foreign faculty members and staff with extensive credentials currently serve at PUST along with 280 local staff. 35 family members also live on campus with foreign faculty and staff.